Starting a Cannabis Business in Colorado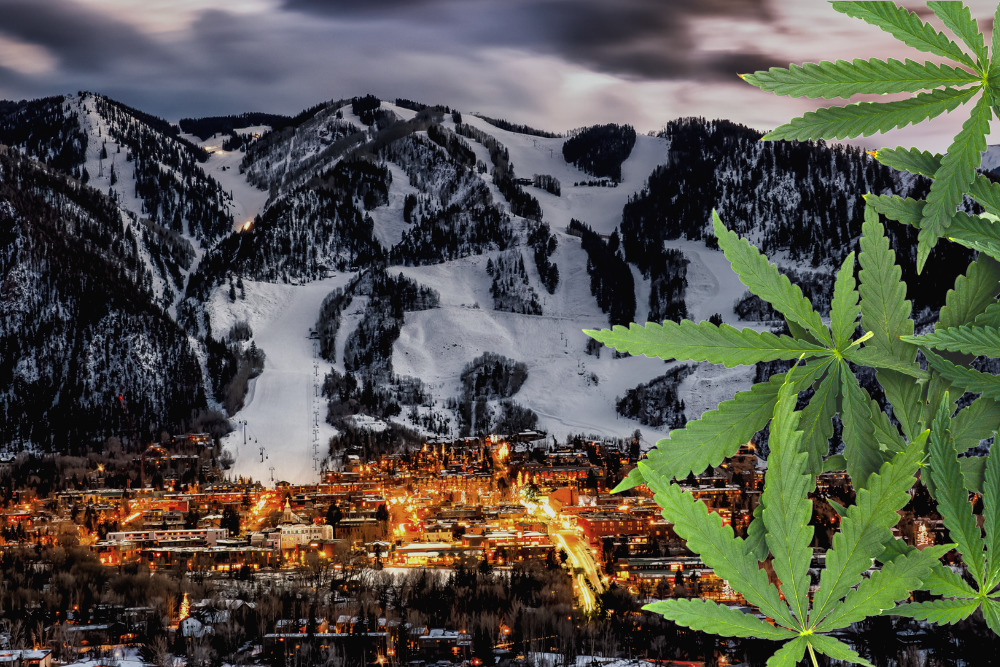 As legalization measures sweep the nation, recreational cannabis is a booming industry. Understandably, you might want to get in on the action. And Colorado, the first state to legalize marijuana, is a logical place to get started. Let's go through the basics of starting a cannabis business in Colorado, including legal requirements, physical security, and more.
A Brief History of Cannabis Legalization in Colorado
Colorado has long been on the bleeding edge in the world of cannabis. After it was originally prohibited in the early 20th century, marijuana possession was decriminalized in 1975. The state legalized medical use in 2000, which created the need for dispensaries since pharmacies can't sell federally prohibited substances.
Then, in 2012, Colorado became one of the first states to legalize recreational cannabis use, with retail sales following shortly thereafter. Adults over 21 can now possess, grow, use, gift, purchase, and travel with cannabis with reasonable restrictions.
Colorado's Cannabis Market
Between the medical and recreational markets, cannabis quickly grew to a multi-billion dollar industry in Colorado. That said, Colorado's cannabis sales have fallen in recent months. Retail store sales from January to November totaled $1.63 billion, compared to 2021's yearly total of $2.29 billion.
Why did the market slump? One reason is that the price per pound of cannabis fell dramatically–over 60%. But this is a symptom of the real explanation. Cannabis is transitioning from a new, high-growth market into a steady market with ample competition (both legal and illegal).
The moral of the story is that starting a cannabis business in Colorado may not mean you'll achieve instantaneous success. It's important to create thorough, detailed plans and make smart decisions.
How to Start a Cannabis Business in Colorado
Anyone starting a cannabis business in Colorado will have some critical steps in common. For a detailed breakdown, see our guide: How to Start a Cannabis Business.
Select a Business Type: You could be a retailer, cultivator, manufacturer, laboratory, distributor, or incorporate cannabis into another activity. Or support the industry with services like package design or marketing.
Find a Location: Be mindful of zoning restrictions and regulations as you pick a spot.
Make a Plan: Seek help from the Colorado Small Business Development Center Network if needed. Your business plan should include your company structure, business model, audience, and marketing initiatives. Deeper information about competitors, distribution, etc. is always helpful.
Take Legal Steps: The pertinent regulatory body is the state's Marijuana Enforcement Division. First, register your business on the Colorado Secretary of State website.  Also, you'll need a license through your local government. Local regulations may be stricter than state regulations, so be prepared to alter your plans. For example, Denver currently limits new licenses. And make sure you register to pay taxes. Due to the legal complexity of starting a cannabis business in Colorado, you may be wise to contact a lawyer.
Acquire Insurance: Get comprehensive coverage for your business, including policies for your physical premises, employees, inventory, customers, and commercial vehicles.
Handle Your Finances: Large federally insured banks may pose issues as you seek funding. Try local banks or credit unions, private investors, and industry lenders like Canna Business Resources or FundCanna. For a business bank account, niche options like Safe Harbor Financial and Bespoke Financial could suit your needs.
Get Ready: Once you open, prepare for all sorts of challenges related to staffing, management, culture, growth, and more.
This is just the start of your exciting new venture.
Colorado Cannabis Security Requirements
One of the most important steps to take when you're getting ready to open is to protect your business from crime. Robust security isn't just good business; it's also required by law.
The rules you must follow might change depending on the type of business you run. However, Colorado's state code mandates certain security measures for all cannabis businesses:
Access control and visitor supervision in areas with product
A continuously monitored alarm system on all entry points and windows
Commercial-grade locks
Security cameras with recording capabilities covering entrances, point-of-sale areas, displays, limited access rooms, and wherever you store the surveillance equipment
Systems and methods to dispose of product waste appropriately
Cannabis security is another area that may have different requirements at the county or municipal level, so check with your local administration.
Secure Your New Cannabis Business with Deep Sentinel
Starting a cannabis business in Colorado is a major undertaking. The last thing you want to be worried about is a criminal striking your new business.
Deep Sentinel gives peace of mind to dispensary owners, growers, and more across the country with cannabis live security camera monitoring. Smart business security cameras watch your property after your staff leaves for the night. The instant the system detects someone onsite, it alerts a live security guard team. The guards can intervene and contact the police on your behalf. No other cannabis security option provides faster or more comprehensive coverage.
Protect your new cannabis business with the best security in the industry: Deep Sentinel.
Read More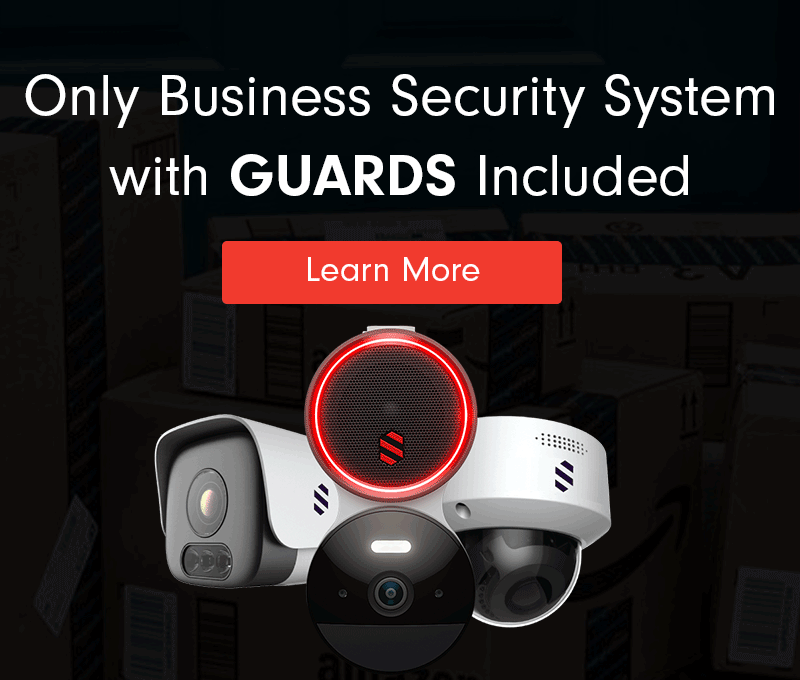 Need a Solution that Prevents Crime?
Deep Sentinel is the only security technology that delivers the experience of a personal guard on every customer's home and business. Visit deepsentinel.com/business or call 833-983-6006