Starting a Cannabis Business in Colorado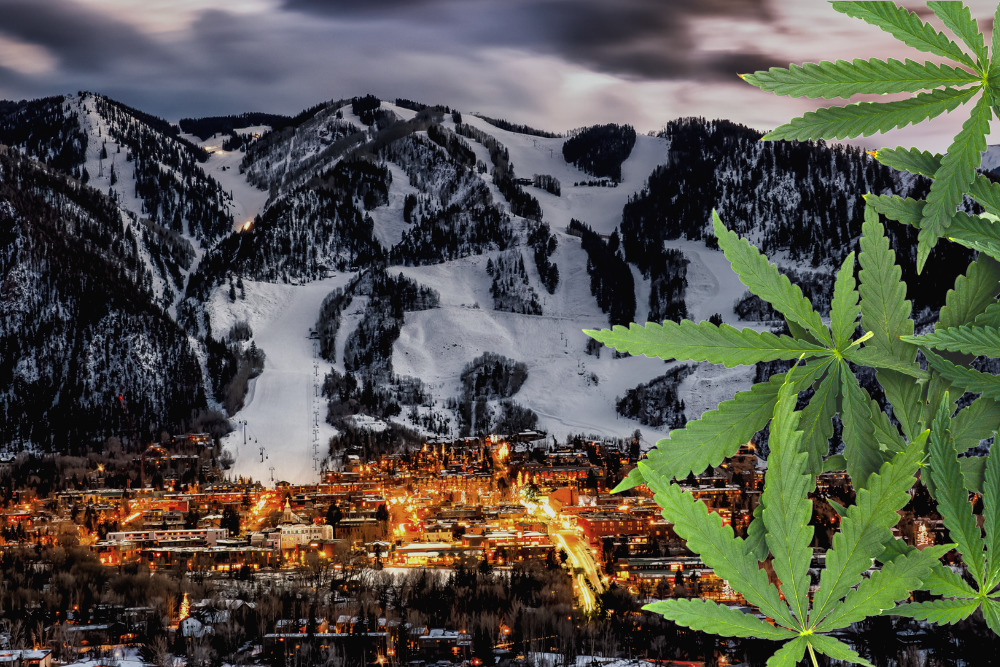 As legalization measures sweep the nation, recreational cannabis is a booming industry. Understandably, you might want to get in on the action. And Colorado, the first state to legalize marijuana, is a logical place to get started. Let's go through the basics of starting a cannabis business in Colorado, including legal requirements, physical security, and more.
A Brief History of Cannabis Legalization in Colorado
Colorado has long been on the bleeding edge in the world of cannabis. After it was originally prohibited in the early 20th century, marijuana possession was decriminalized in 1975. The state legalized medical use in 2000, which created the need for dispensaries since pharmacies can't sell federally-prohibited substances.
Then, in 2012, Colorado became one of the first states to legalize recreational cannabis use, with retail sales following shortly thereafter. Adults over 21 can now possess, grow, use, gift, purchase, and travel with cannabis with reasonable restrictions.
Colorado's Cannabis Market
Between the medical and recreational markets, cannabis quickly grew to a multi-billion dollar industry in Colorado. That said, Colorado's cannabis sales have fallen in recent months. Retail store sales from January to November totaled $1.63 billion, compared to 2021's yearly total of $2.29 billion.
Why did the market slump? One reason is that the price per pound for product fell dramatically–over 60%. But this is a symptom of the real explanation. Cannabis is transitioning from a new, high-growth market into a steady market with ample competition (both legal and illegal).
The moral of the story is that starting a cannabis business in Colorado may not mean you'll achieve instantaneous success. It's important to create thorough, detailed plans and make smart decisions.
Types of Cannabis Businesses
If you're thinking about starting a Colorado cannabis business, you might be picturing a retail store. But that's not your only option. Here's a small sampling of the many kinds of cannabis-related businesses you could operate:
Retail: Sell cannabis, edibles, CBD oil, and related products to the general public for recreational consumption
Cultivator: Breed and grow marijuana plants and sell to retailers or manufacturers
Manufacturer: Extract THC and CBD for use in edibles, vape cartridges, and more (or manufacture these goods yourself)
Laboratory: Test cannabis products for quality, safety, and dosage
Distributor: Transport product from one cannabis business to another
Hybrid: Incorporate cannabis into another crowd-pleasing business or activity (yoga, art, cooking, … the sky is the limit!)
Cannabis has the same business needs as any other industry, so there are plenty of other opportunities that don't necessarily involve the product itself. You could look into providing support services like packaging, marketing, financing, legal help, and more. This is a great path if you want to break into the industry but can't get a retail license, for example.
How to Start a Cannabis Business in Colorado
The exact steps to starting a cannabis business in Colorado will depend on exactly what type of business you choose. However, there are a few important steps that any product-touching business will have in common.
Make a Plan
A successful business of any kind requires detailed, thorough planning. You can certainly go through this process on your own, especially if you've owned or managed a business before. Or you can enlist the help of the Colorado Small Business Development Center Network or other similar support services.
Your plan should include the following at a minimum:
Business Model: How exactly will you make money? What products and services are you selling?
Funding: How much money will you need to get started? How will you get this money? (More on this below.)
Management: What legal entity will your business be (LLC, sole proprietorship, etc.)? What staff will you need? What is your organizational structure and hierarchy?
Niche: What gap are you trying to fill in the market? Why should people patronize your business and not others? In a market like Colorado that has a lot of established players, it's important to stand out.
Audience: Who will be your customers? What do you know about them?
Marketing: How will you spread the word about your business?
There are plenty of other areas to explore, like competitors, sales projections, industry partnerships, distribution channels, and so on. Start with the basics to make sure your Colorado cannabis business is viable and that you're not missing anything important.
Applications, Licenses, and Other Legal Steps
To be "blunt" about it, starting a cannabis business in Colorado (or any other state) involves a lot of red tape. It's a strictly regulated industry. And you absolutely must follow the letter of the law. The regulatory body you'll want to be familiar with is the state's Marijuana Enforcement Division.
First, make sure to register your business on the Colorado Secretary of State website, using the correct form for whichever legal entity you choose. The website also has plenty of resources and tips for new businesses.
Also, you'll need to apply for a license or permit. Counties and municipalities control their own licensing, so check with your local government. In some cases, local regulations may be stricter than state regulations, so be prepared to alter your plans. For example, Denver currently limits new marijuana licenses as part of its ongoing social equity efforts.
Acquire insurance for your cannabis before you ever open your doors. Consider getting coverage for your physical premises, employees, product, customers, and any commercial vehicles you may use. In the event of a fire, injury, or theft, you'll be glad you have insurance.
And make sure you also register to pay taxes. The benefits of marijuana sales and excise taxes have played a huge role in the industry's legalization efforts.
There are, of course, other legal considerations, like trademarks, zoning, employment laws, and more. Due to the legal complexity of starting a cannabis business in Colorado, you may be wise to contact a lawyer or at least a small business incubator.
Financing Your Business
Starting a business can get expensive, and there are more costs than you might realize. Because of the federal-level ban on marijuana, the cannabis industry faces many difficulties with acquiring financing and bank accounts. That's part of the reason why retail sales are still so cash-heavy.
So how do you get start-up funding? Large federally insured banks are not your best bet. Instead, look into small local banks, private investors, and specialty industry lenders like Canna Business Resources or FundCanna.
Similarly, you'll also want a business bank account for depositing sales and paying expenses. As the industry grows, specialty banks are popping up. Research options like Safe Harbor Financial and Bespoke Financial to find a bank that suits your needs.
Colorado Cannabis Security Requirements
One of the most important steps to take when you're getting ready to open is to protect your business from crime. Robust security isn't just good business; it's also required by law.
The rules you must follow might change depending on the type of business you run. However, Colorado's state code mandates certain security measures for all cannabis businesses:
Access control and visitor supervision in areas with product
A continuously monitored alarm system on all entry points and windows
Commercial-grade locks
Security cameras with recording capabilities covering entrances, point-of-sale areas, displays, limited access rooms, and wherever you store the surveillance equipment
Systems and methods to dispose of product waste appropriately
Cannabis security is another area that may have different requirements at the county or municipal level, so check with your local administration.
Other Considerations
As you establish your business, you'll discover many other challenges and opportunities. Stay nimble and seek help as needed. Some things you may want to consider:
Staffing: Recruitment, background checks, training, management, pay, culture
Growth: Product development, expansions, acquisitions, strategic partnerships
Strategy: Goals, budgeting, forecasting
This is just the start of your exciting new venture.
Secure Your New Cannabis Business with Deep Sentinel
Starting a cannabis business in Colorado is a major undertaking. The last thing you want to be worried about is a criminal striking your new business.
Deep Sentinel gives peace of mind to dispensary owners, growers, and more across the country with cannabis live security camera monitoring. Smart business security cameras watch your property after your staff leaves for the night. The instant the system detects someone onsite, it alerts a live security guard team. The guards can intervene and contact the police on your behalf. No other cannabis security option provides faster or more comprehensive coverage.
Protect your new cannabis business with the best security in the industry: Deep Sentinel.
Read More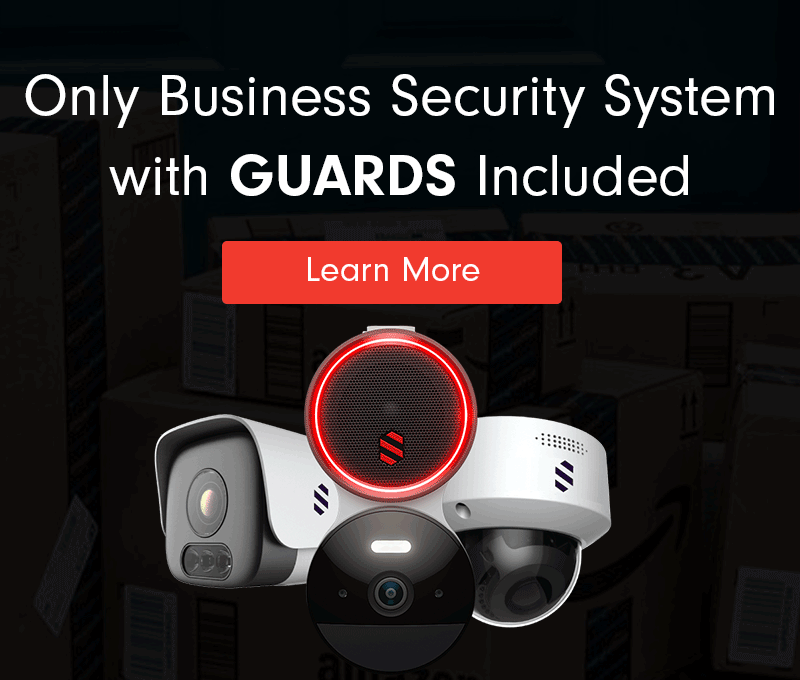 Need a Solution that Prevents Crime?
Deep Sentinel is the only security technology that delivers the experience of a personal guard on every customer's home and business. Visit deepsentinel.com/business or call 833-983-6006