Starting a Cannabis Business in Massachusetts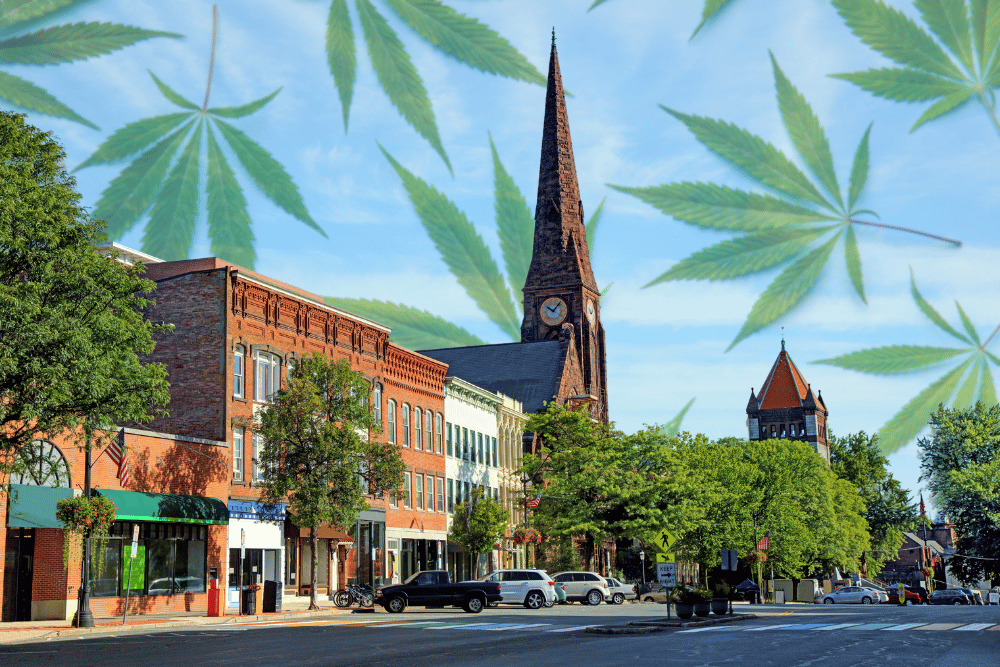 Starting a business of any kind can be challenging, but the booming cannabis industry comes with extra pitfalls for unsuspecting entrepreneurs. In an emerging and highly regulated market, you must keep your wits about you. This guide will walk you through the basics of starting a cannabis business in Massachusetts, including market insights, regulatory concerns, and more.
The History of Cannabis Legalization in Massachusetts
First, a look at the legislative environment.
Cannabis legalization efforts in Massachusetts have taken a long, meandering path. In the early 1900s, Massachusetts was the first state to prohibit cannabis. It took until 2008, nearly a century later, for the state to decriminalize possession. In 2912, Massachusetts voters approved a law that legalized medical marijuana and provided for the creation of non-profit dispensaries.
A November 2016 election approved the legal personal use and cultivation of recreational cannabis. After some legislative hurdles and delays, retail sales became possible in 2018.
Bostonians have long pushed for legal reform in a way befitting of a revolutionary hub. Beginning in 1989, the city hosts an annual "Freedom Rall," one of the largest pro-cannabis gatherings in the country.
As of 2023, Massachusetts cannabis laws permit adults ages 21+ to use, possess, grow, purchase, and gift cannabis products in limited quantities. Many individual municipalities have instituted bans or moratoriums. In addition, islands like Martha's Vineyard face unique hurdles because it's illegal to transport cannabis over the federal waters that separate these places from the mainland. Technically, that means the product's full life cycle must take place on the island.
Massachusetts's Cannabis Market
Next, let's look at market conditions. How large is the cannabis user base in Massachusetts? Will your business idea be viable?
According to a state report, medical and adult-use sales revenue topped $1.6 billion in 2022. A recent news story mentions that Massachusetts has the fourth-highest monthly cannabis sales of all states that have passed legalization measures.
Cannabis use is relatively common among Massachusetts residents. More than 26% of adults in the state have used cannabis within the past year—one of the highest usage rates in the country.
Of course, with more demand comes more competition. The state reports that 2022 saw a 30% year-over-year increase in license applications. And these new cannabis businesses are staying open. Only 2.8% of adult-use cannabis business licenses in Massachusetts have been surrendered, revoked, or lapsed.
As more companies enter the market, retail prices fall as everyone tries to remain competitive. The average retail price per gram of cannabis has dropped by 53% since January 2022. The good news is that the price seems to be stabilizing in 2023.
All this is to say that Massachusetts has an active cannabis market with lots of opportunities and challenges. It's a new industry that's reaching maturity quickly, so it's smart to make your move early. Now is the time to start a cannabis business in Massachusetts.
How to Start a Cannabis Business in Massachusetts
With some exceptions, the major steps of starting a cannabis business are the same from state to state. Check out our guide "How to Start a Cannabis Business" for details. We'll cover the basics here.
Choose a Business Type: Will you be a retailer? A testing lab? A cultivator? What about providing support services like transportation, packaging, or marketing? This decision will affect every other step.
Business Planning: The Massachusetts Small Business Development Center can help you with the basics. Your plan should explain your revenue model, structure, financials, marketing, and anything else you'll need to secure funding and get started.
Find a Location: As you look for land or a building, keep zoning restrictions in mind.
Take Legal Steps: Look to the Massachusetts Cannabis Control Commission for regulatory matters. There are more than 10 license types, so make sure you apply for the correct one. You'll need to register to get an EIN (unless your business is a sole proprietorship). Mass.gov offers a fantastic summary of other necessary legal steps. When in doubt, ask an attorney.
Get Insurance: You need coverage for assets, customers, and personnel before opening your doors. Comprehensive insurance can be a lifesaver in an emergency.
Secure Financial Services: It can be tricky for cannabis businesses to get loans or bank accounts from major FDIC banks because of the federal-level cannabis ban. Massachusetts has several cannabis-friendly banks, such as BayCoast Bank and Dedham Savings. You can also try local credit unions, private loans, or specialty industry lenders like FundCanna.
Now, it's time to open your doors. There will be plenty of important decisions ahead about staffing, expansions, suppliers, and more. These basics of starting a cannabis business in Massachusetts should help you get off the ground.
Massachusetts Cannabis Security Regulations
Security warrants special attention. Both your inventory and your cash are at risk without adequate cannabis security solutions. To that end, state laws require certain measures to be in place. These include:
Restricted access to the establishment
A locked safe or vault for storing cannabis products
Employee identification badges
Sufficient lighting
A perimeter alarm system (plus a backup system as a failsafe)
Duress/panic alarms
Business security cameras that continuously record entrances and areas where products or cash are handled—and store footage for 90 days
The law also suggests that you create secure procedures for everything from cash handling to landscaping, but doesn't necessarily dictate what those procedures should be. And, of course, you can always implement stronger security measures than the law demands.
Deep Sentinel's Cannabis Security Solutions
Starting a business is hard work. Why not take one worry off your plate?
Deep Sentinel's cannabis security camera solutions exceed state legal requirements and offer you stronger, faster, more effective protection. How? The cameras use an innovative combination of AI and live remote monitoring to prevent crime before it reaches your doors.
Never let your new business fall prey to thieves or vandals. Deep Sentinel keeps these threats and others at bay.
Read More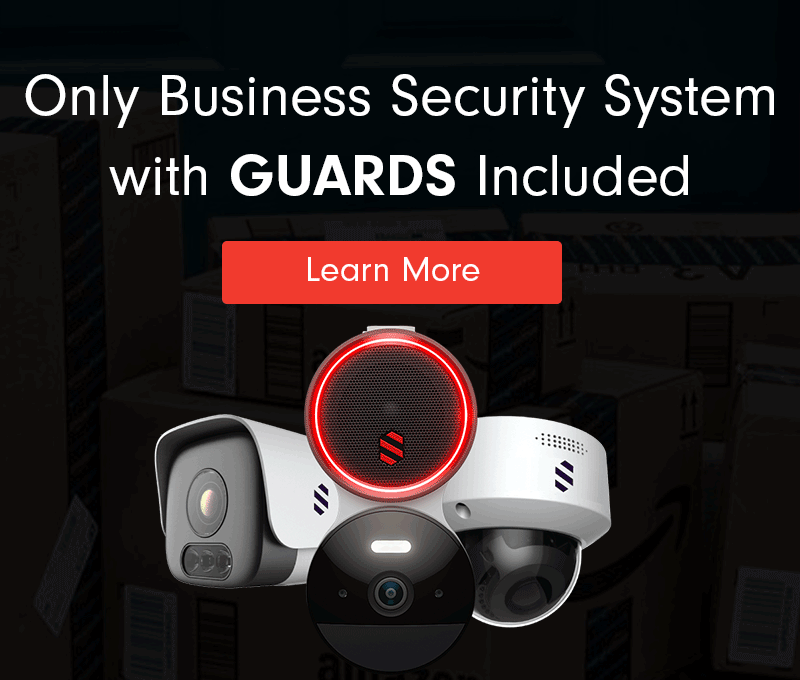 Need a Solution that Prevents Crime?
Deep Sentinel is the only security technology that delivers the experience of a personal guard on every customer's home and business. Visit deepsentinel.com/business or call 833-983-6006