Top 10 Safest Cities in California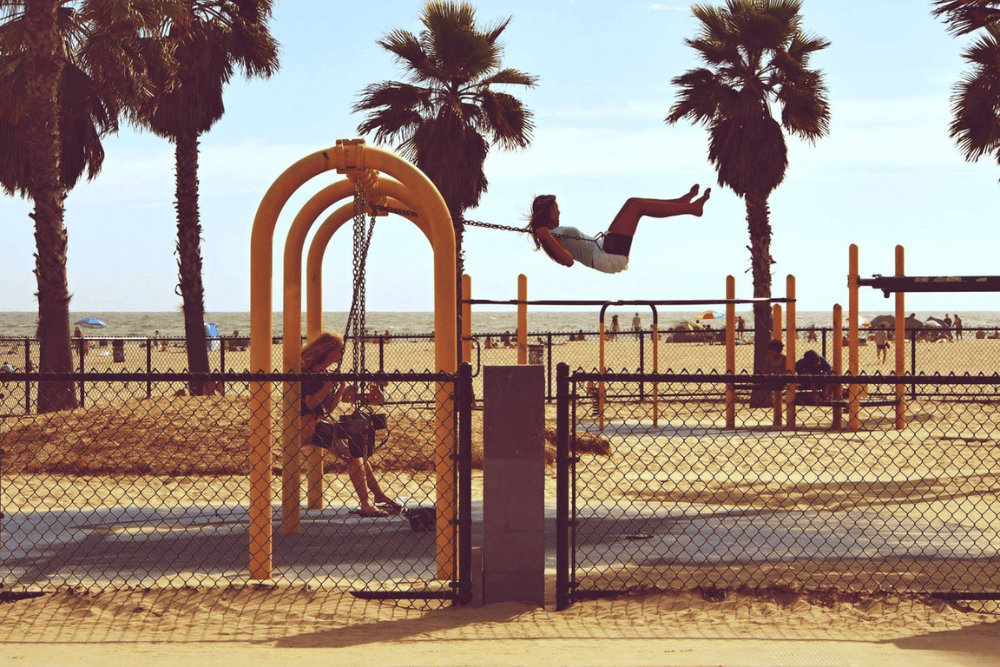 With its coastal climate, plentiful cultural offerings, and economic opportunities, California is understandably one of the most popular states to call home. If you've got your eye on the Golden State, you might wonder which of its many metropolitan areas is best for you. Safety is, of course, always a concern. Let's look at some of the safest cities in California, which cities are more dangerous, and other factors ‌you should consider before you make a move.
Is California Safe?
Well, the answer to this question depends on where exactly you live. It's difficult enough to say whether an entire city is safe, much less an entire state. What's more, California is gargantuan, in terms of both physical area and population. Trying to categorize the state as safe or not is difficult, if not impossible.
When deciding what makes a location safe, the most useful source of information is the FBI's crime statistics, which are readily available to the public. These are based on a standard crime reporting system that the majority of police forces in the nation use. That means that the data is incomplete, but it can still help to paint a broad picture. Notably, for our analysis, we're only looking at reported crime rates. Other factors are problematic to examine and more difficult to quantify.
In 2019, the most recent year with full public data, California reported over 1 million crimes.That's more than any other state. However, because of California's large population, this figure is misleading. A per capita rate is much more useful.
Rank
State
Population
Reported Crimes
Crime Rate per 1,000 Residents
1
New Mexico
2,096,829
82,719
39.4
2
Alaska
731,545
27,637
37.8
3
Louisiana
4,648,794
172,530
37.1
4
South Carolina
5,148,714
177,712
34.5
5
Arkansas
3,017,804
103,893
34.4
6
Oklahoma
3,956,971
129,673
32.8
7
Tennessee
6,829,174
221,800
32.5
8
Alabama
4,903,185
156,179
31.9
9
Missouri
6,137,428
192,326
31.3
10
Hawaii
1,415,872
44,270
31.3
11
Oregon
4,217,737
127,165
30.2
12
Washington
7,614,893
226,601
29.8
13
Colorado
5,758,736
171,127
29.7
14
Arizona
7,278,717
210,779
29.0
15
Nevada
3,080,156
86,735
28.2
16
Texas
28,995,881
814,678
28.1
17
California
39,512,223
1,095,445
27.7
18
North Carolina
10,488,084
286,231
27.3
19
Kansas
2,913,314
79,396
27.3
20
Georgia
10,617,423
288,419
27.2
…
The state reported 27.7 crimes per 1,000 residents in 2019. That puts California at 17th on the list of crime rates by state. The most commonly reported crime is larceny/theft, which accounts for over half of all reported crimes in California.
Of course, this is a combination of data from cities, rural areas, and everything in between, in locations that might be hundreds of miles apart. There are (reasonably) safe places to live in California, just as there are locations that warrant more caution. Looking at each metropolitan area gives a better, more accurate picture of how safe California is.
The 10 Safest Cities in California, Small and Large
California offers plenty of beautiful cities and towns to live in and visit. Your home might overlook a beach or offer a view of the mountains. You might enjoy the bustle of city life or the peace of farm country. Regardless of your priorities, you should get some idea of the safest places to live in California before you pack the moving truck. Here are the top 10 safest cities in California according to NeighborhoodScout.
Trona: Home to the lowest crime rate in California, this unincorporated town of 1,900 in San Bernardino County has so much trouble growing grass that the local football field and golf course are dirt surfaces.
Lockwood: A coastal town south of Monterey Bay, Lockwood features plenty of farmland and vineyards.
Twin Bridges: Hardly even big enough to be considered a neighborhood, this community near Lake Tahoe is home to fewer than 20 full-time residents.
Herald: You'll find this small community of about 1,200,in Sacramento County.
Wilton: Just across the town line from Herald is (also tiny) Wilton.
Coulterville: A historic mining town, Coulterville sits near the Sierra Nevada mountains.
Clio: According to local legend, this tiny town got its name from a heating stove brand.
Chinese Camp: A remnant of the Gold Rush, Chinese Camp was once home to some of the earliest Chinese immigrant laborers (hence the name).
Sloughhouse: This small community rests 17 miles southeast of Sacramento.
San Simeon: Another coastal town, San Simeon enjoys plenty of Pacific Ocean shoreline.
Now, you'll notice something these locations have in common: they're tiny. It's hardly surprising that the crime rates in sparsely populated areas are lower than in city centers. So, what about the major cities? What is the safest city in California if you want to live in a booming metropolis?
Let's look at California cities with populations greater than 100,000 residents. Using the FBI's 2019 crime data, these are the contenders for the safest city in California.
Simi Valley: 1,334 total crimes, 10.6 per 1,000 residents
Santa Clarita: 2,336 total crimes, 10.7 per 1,000 residents
Thousand Oaks: 1,480 total crimes, 11.6 per 1,000 residents
Murrieta: 1,589 total crimes, 13.6 per 1,000 residents
Irvine: 4,011 total crimes, 13.7 per 1,000 residents
Orange: 2,364 total crimes, 16.9 per 1,000 residents
Elk Grove: 2,971 total crimes, 16.9 per 1,000 residents
Chula Vista: 4,720 total crimes, 17.1 per 1,000 residents
Glendale: 3,536 total crimes, 17.5 per 1,000 residents
Vista: 1,792 total crimes, 17.5 per 1,000 residents
Of course, no location is 100% safe from crime, and you should always take reasonable precautions to protect yourself and your property. That said, the data suggests that you're more likely to live a peaceful and crime-free life in these cities.
California's Least Safe Cities
What about the other end of the spectrum? If safety is a major concern, you likely want to know which areas of California are more prone to crime. Using that same data from 2019, here are the major cities in California with the highest crime rates:
Oakland: 33,388 total crimes, 76.9 per 1,000 residents
San Francisco: 54,713 total crimes, 61.8 per 1,000 residents
Berkeley: 6,874 total crimes, 56.0 per 1,000 residents
San Bernardino: 11,939 total crimes, 55.1 per 1,000 residents
Stockton: 16,747 total crimes, 53.4 per 1,000 residents
Vallejo: 5,978 total crimes, 48.7 per 1,000 residents
Richmond: 5,222 total crimes, 47.1 per 1,000 residents
Bakersfield: 17,840 total crimes, 46.0 per 1,000 residents
Modesto: 8,941 total crimes, 41.3 per 1,000 residents
Concord: 5,101 total crimes, 39.1 per 1,000 residents
What may come as a surprise to some people, particularly from out of state, is that Los Angeles doesn't even crack the top 20 when ranking California crime rates. San Diego and San Jose, the only other cities to top 1 million residents, report even fewer crimes per capita. Clearly, population size is only one factor in what makes a city safe or unsafe.
Where Are California's Safe and Unsafe Cities?
So, where are all of these cities actually located? Let's take a look at a map.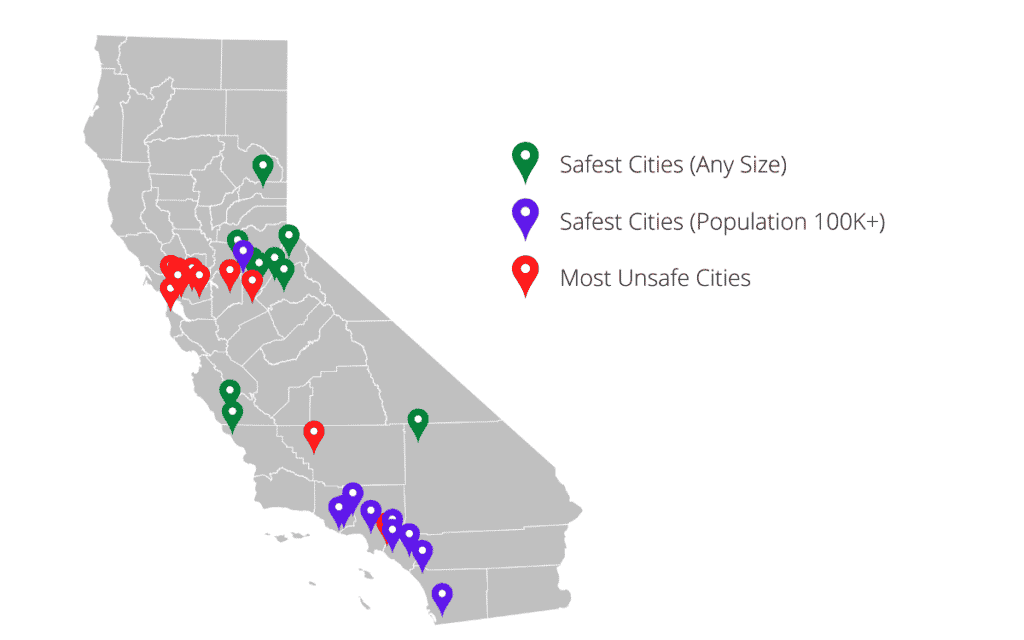 There are no hard and fast rules about the safest places to live in California, but this might help visualize where crime is less prevalent. There are pockets of low-crime areas in the Sacramento suburbs that might be perfect for your family. Some of the safest cities in southern California are, in fact, some of the safest in the entire state.
Conversely, if you live near one of the "red pins" in the San Francisco Bay Area or otherwise, make sure you're taking steps to keep your family and property safe.
How to Stay Safe in California
There are plenty of relatively safe neighborhoods in California, but you can never be too careful. It's wise to take precautions to prevent burglary, theft, and other crimes no matter where you live. Protect your home or business with a few simple steps.
First, get to know your neighbors. It's (of course) nice to strike up a new friendship, but there are practical reasons to be close with those who live close by. A neighbor can hang on to a spare key in case you lock yourself out and don't want to hide a key outside your home. And if a shadowy figure is sneaking around your yard, the friendly folks across the street might give you a call to make sure everything is copacetic.
You'll also want to familiarize yourself with your local police department. Many communities have crime prevention officers who help citizens avoid becoming the victim of crime. These officers provide tips, guidance, presentations, and other resources as a proactive non-emergency service. Talk about helpful!
Next, consider your property from a burglar's point of view. Eliminate hiding spots, dark areas, easy-to-breach windows, or anything else that might make your home an easy target. You might want to set up motion-activated floodlights and perhaps even redo your landscaping to prevent burglaries. Even tiny changes can make your home less of a target to burglars.
Finally, invest in a high-quality wireless security camera system. Visible cameras are a powerful deterrent for would-be intruders. And, if someone does try to break in, you'll be able to catch them. The most advanced cameras can prevent a crime before it occurs. Deep Sentinel's live surveillance guards engage with suspicious visitors in real time to keep you safe and secure. Even in the safest cities in California, it's reassuring to know that someone is looking after you at all times.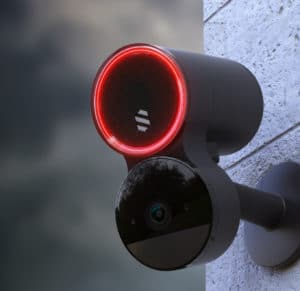 Want more specific security advice for your California hometown? Check out home security and crime prevention tips for these cities and many others.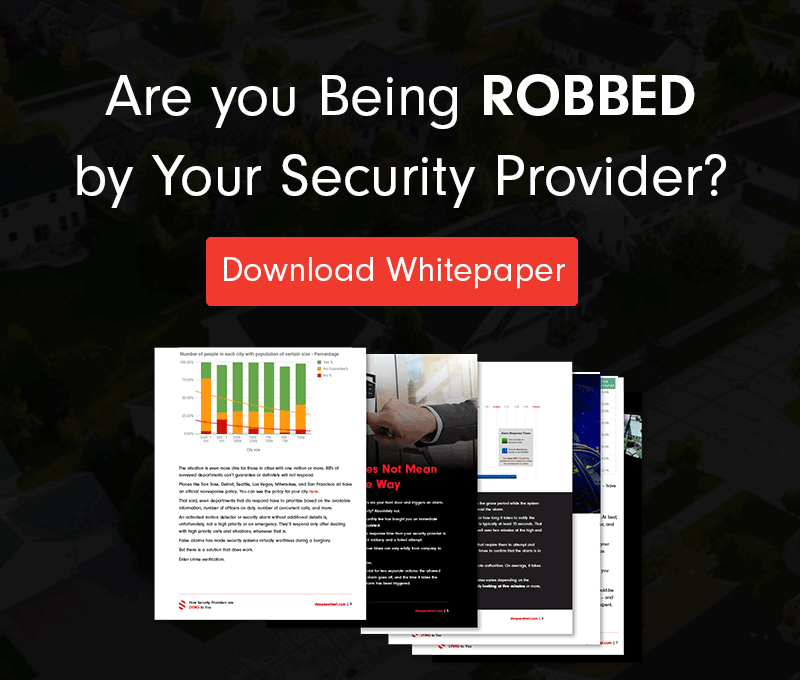 Need a Solution that Prevents Crime?
Deep Sentinel is the only security technology that delivers the experience of a personal guard on every customer's home and business. Visit deepsentinel.com/business or call 833-983-6006