Keeping the Lights On: Power Substation Security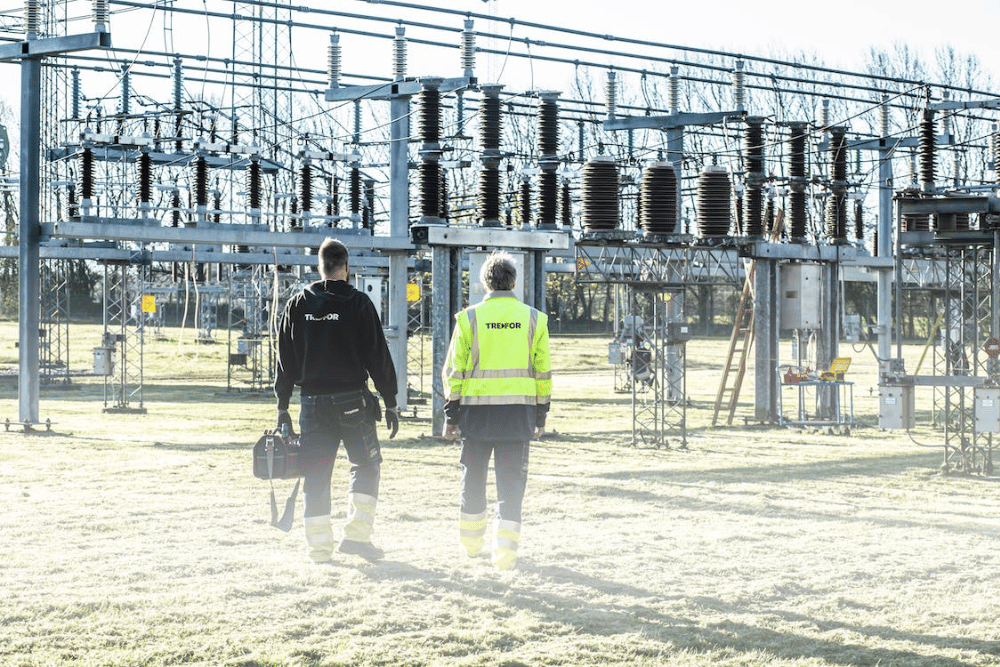 Power substations are a tempting target for crooks, malcontents, and common mischief makers. And because they're usually located in rural, remote locations protected with little more than a chain-link fence, they're also easy targets. Low risk and high potential "reward" is a dangerous combination. That's why power substation security is so critical.
Whether it's an individual angry with the power company or government, organized criminals hoping to cripple infrastructure, or something else entirely, the fallout from an attack on a power substation can be far-reaching and expensive. Homes, businesses, hospitals, and schools might be without electricity for days or longer. No street or traffic lights. No heat in the winter or air-conditioning in the summer or refrigeration for perishable food. Beyond just the inconvenience, power outages can end up costing millions of dollars in damages, lost revenue, repairs, and more.
It's a problem that appears to be getting worse rather than better.
Recent Infrastructure Attacks
In November and December of 2022, there were no fewer than eight different attacks on power substations in at least four different states. That's more physical attacks than industry insiders could remember in that small of a time span.
One of the most high-profile instances occurred in rural North Carolina when individuals carried out gunfire attacks at two separate substations. More than 40,000 customers in Moore County were without power for days, resulting in school closures, curfews, emergency shelters, and millions in damages.
It drew comparisons to a similar attack at Pacific Gas and Electric's Metcalf substation near San Jose, California, in 2013. That outage left tens of thousands without power and cost the company $26 million.
February 2022? Three men were convicted of plotting to attack the US power grid.
March 2022? A transformer was damaged by gunfire in Ardmore, Oklahoma. It resulted in a $1 million dollar repair bill and 1,200 residents in the dark.
July 2022? Attackers targeted East River Electric in South Dakota.
November 2022? The Barnes Lake Substation in Tumwater, Washington sustained gunfire damage that knocked out power for 5,200 customers.
There were 163 direct physical attacks on American power stations and substations in 2022, representing a 77% increase over the previous year. And as a result, North Carolina, Arizona, and South Carolina have introduced bills that would require 24/7 security at all substations. Additional states may follow suit. But with 79,000 substations across the country, can anyone afford to wait until it's required by law?
Threats to power stations and substations include cyberattacks, physical attacks, ballistic attacks, vandalism, sabotage, explosive devices, vehicle ramming attacks, and on and on. The answer is clear: power substation security needs to be a national priority.
Key Elements of Power Substation Security
As with any location, good security is multi-layered and multi-faceted. For power stations and substations, it should incorporate:
Perimeter security that includes strong fences, access control, alarm sensors, and camera surveillance
Personnel security that includes extensive background checks, emergency situation training, and tiered access control (and logging, if possible)
Cybersecurity that protects hardware and software from online and onsite attacks
Anything less than this, and the facility is vulnerable. A robust security plan has elements to deter, detect, and delay any would-be vandals, thieves, or attackers.
Deter: Install visible security measures and announce their presence with appropriate signage.
Detect: Make use of alarms, sensors, and motion detectors that notify security personnel and company employees of any unauthorized intrusion.
Delay: Ensure fences, gates, locks, and glass are high quality and solid in order to slow down intruders.
That's the basic theory of power substation security. Now let's dive into the specifics of implementation.
Actionable Steps for Better Power Substation Security
There is no magic solution that will prevent all attacks on power infrastructure. Something is better than nothing. And the more you can do, the better.
Conduct a Risk Assessment
Developing any security plan should start with a risk assessment of the location and facility. Depending on the size of the substation, this may need to include a cybersecurity risk assessment in addition to a physical one.
A simple physical risk assessment might look something like this:
Audit the site and facility
Audit the operating procedures
Take stock of your existing security measures
Identify the risk factors
Assess your specific threats
For example, are transformers facing the road with a clear line of sight? That's a specific threat that needs to be addressed. Ballistic shielding is one possible solution to protect them from gunfire.
Find your risks and threats so you can take steps to eliminate or reduce them.
Upgrade Physical Security Measures
A power substation likely already has something in place in terms of security. But if that "something" is a simple chain link fence, it needs to be upgraded and enhanced.
Perimeter fencing should completely enclose the site, be at least resistant to cutting and ramming, and use measures like barbed wire to deter climbing. It should also ideally include a perimeter intrusion detection system (PIDS) to sound the alarm whenever the fence is cut, climbed, or otherwise disturbed.
Strengthen and fortify any doors. Enhance access control to include keycards, access codes, and/or biometrics. Establish and document key control procedures.
And remember that access control should include vehicle access, too. Entranceways and driveways should be behind locked gates. Consider penetration-resistant measures like concrete jersey barriers to prevent ramming attacks.
Never underestimate the impact of powerful floodlights. Criminals prefer the cover of darkness, so adequate lighting increases their risk of detection and is a potent deterrent.
Prioritize Surveillance
Because of their often remote location, substations need a second set of eyes. Even if you aren't there, someone is watching.
Those eyes may be physically present via onsite security personnel, or they may be virtual via surveillance cameras. Both have their pros and cons, but the isolation and sheer number of substations likely make hiring security guards cost-prohibitive and logistically impossible.
That's when security cameras take the lead.
Cameras should cover the entire perimeter, control house if present, access points, and vehicle gates. And those cameras should have the ability to either continuously record or record when they sense movement. That footage is invaluable in the aftermath of an attack or accident.
Surveillance technology, though, is only one part of the equation. Pair it with security camera monitoring, and it's robust protection before, during, and after an incident.
A camera capturing a would-be criminal attempting to cut the fence is not worth much if no one is watching and ready to intervene. In the monitored vs. unmonitored debate, you want real eyes on real-time footage.
Power Substation Security, the Deep Sentinel Way
Live security monitoring is where Deep Sentinel excels.
Our next-gen systems—either wireless security cameras or PoE cameras—are equipped with full-color night vision, loud sirens, and motion sensors. More importantly, the integrated AI processor is a never-sleeping, never-blinking sentry that doesn't miss a thing. It processes footage instantly, dismisses non-threats like animals or passing cars, and notifies live professional guards of suspicious behavior.
The guards assess the situation, engage with the suspect(s) via 2-way audio, and notify the authorities in 30 seconds or less with a verified crime-in-progress. The process eliminates false alarms and expedites police response.
That's the power of live security monitoring at your power substation. It's the power of Deep Sentinel.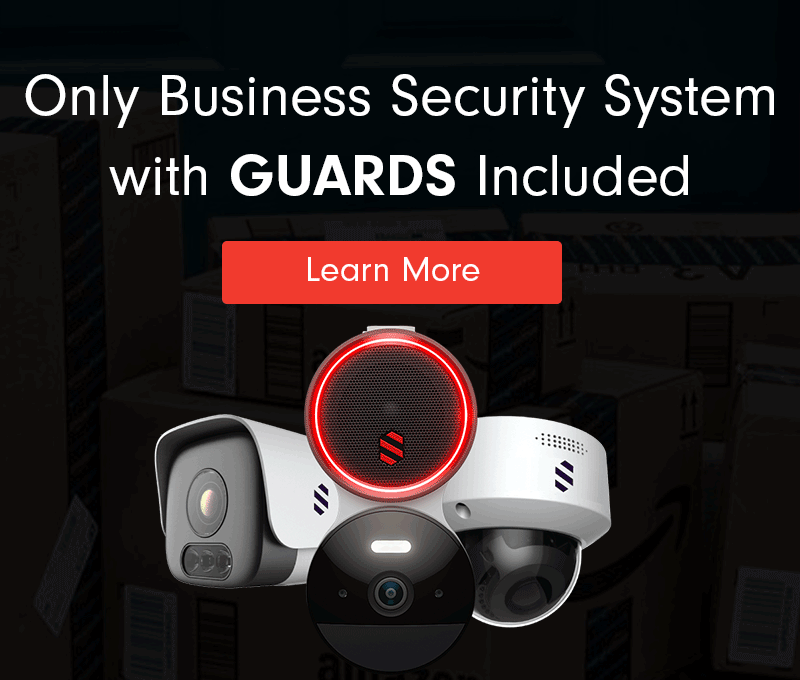 Need a Solution that Prevents Crime? Deep Sentinel is the only security technology that delivers the experience of a personal guard on every customer's home and business. Visit deepsentinel.com/business or call 833-983-6006