Starting a Cannabis Business in Washington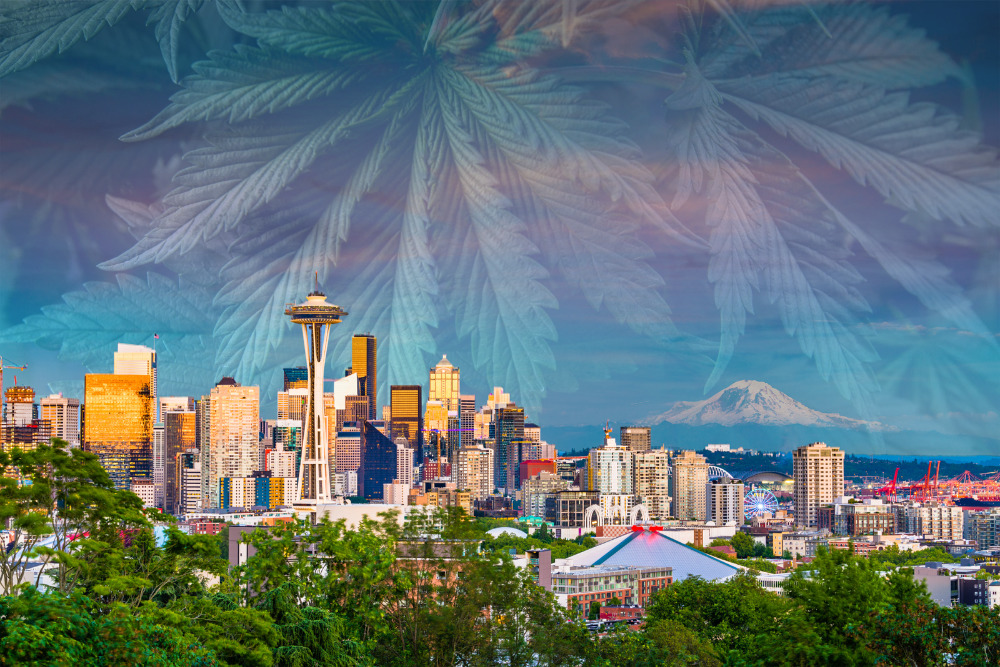 Thinking about starting a cannabis business in Washington? It's a great place to get started. Here are the steps you'll need to take to start your Washington dispensary, including legal requirements, security, and more.
A Brief History of Cannabis Legalization in Washington
Washington was a trailblazer in legal cannabis use. Medical marijuana has been fair game in Washington since 1998, though the path for patients to get the drug was murky. Unregulated dispensaries popped up, but legislative forestalling and raids posed major roadblocks for the industry.
Then, in November 2012, the state passed a landmark bill legalizing non-medical possession. This paved the way for recreational cannabis sales in the coming years. Adults over 21 can now possess and use cannabis in various forms–but they cannot grow their own plants for recreational use.
For that, they need a dispensary.
Washington's Cannabis Market
Since the first retail sales in 2014, Washington's legal cannabis market has grown to a $1.4 billion industry. And 2022 marked the first year that retail sales declined–a reflection of a nationwide post-COVID trend. Starting in July 2021, as people returned to work, they visit dispensaries less frequently and spend less at each visit. Industry experts hold that the market is still in a growth phase, just at a slower rate than the pandemic-driven boom.
According to a 2016 survey, nearly 20% of Washington adults had used marijuana within the past 12 months. If the industry sale trends are any indicator, that proportion has likely increased. And with approximately 8 million adults living in the state, there's a large market up for grabs.
Washington's excise tax for cannabis products sits at 37%, far higher than any other state. If recreational marijuana use is legalized at the federal level and interstate commerce becomes possible, this tax structure may pose issues for Washington retailers.
Still, it's a big and growing market with a lot of potential. So how do you claim your share?
How to Start a Cannabis Business in Washington
While the specific procedures for starting a cannabis business in Washington may vary, there are several essential steps that all product-touching ventures will follow. For more information, see our detailed guide: How to Start a Cannabis Business.
Choose a Business Type: A retail store isn't your only option. You could be a cultivator, manufacturer, laboratory, distributor, or something else.
Find a Location: When sourcing new real estate, be careful to check with local regulations to ensure that your business will be allowed.
Make a Business Plan: The Washington Small Business Development Center can help. At a minimum, your plan should detail your company structure, business model, funding needs, and marketing. The more thorough, the better.
Take Legal Steps: The Washington State Liquor and Cannabis Board is your regulatory body. You'll find license applications on the WSLCB website. However, at the time of writing, certain licenses (including new retailer licenses) are unavailable, so be prepared to wait or change your plans. You may have additional local requirements. Also, you must register to pay taxes. Given the legal complexity of the industry, contacting a lawyer is prudent.
Get Insurance: You'll need liability coverage of at least $1 million before you open your doors, plus any supplemental policies that are appropriate for your operation.
Get Funding and Banking: Instead of dealing with federally-tied financial institutions, it's often easier to approach small local banks, private investors, and specialty lenders like Canna Business Resources or FundCanna for funding. As long as your financier is US-based, it's fair game. For a bank account, try cannabis-friendly options like Sound Credit Union and Bespoke Financial. The state maintains a list of cannabis financial service providers to get you started. Also, a warning: you can't pay your business taxes in cash without special permission.
Next Steps: Once you're up and running, you'll encounter plenty of challenges to solve, like how to grow your business and build a great team.
There's always more to learn, try, and do. That's the fun of launching a business.
Washington Cannabis Security Requirements
When preparing to launch, safeguarding your business against crime is critical. Much like insurance, security measures protect your business from disaster. And also like insurance, security is required by law.
State law requires all cannabis businesses to have the following security measures in place:
Identification badges for all employees and non-customer visitors
A visitor log
An alarm system on all doors and windows
Business security cameras that record 24/7 and store footage for at least 45 days
Systems and procedures to aid in the state's traceability efforts, including unique physical tags for cannabis plants and products, inventory records, and sales records.
The statutes are, of course, more detailed. Read them thoroughly and ask questions about anything that's unclear.
Cannabis security is serious business. Your local government might have even stricter regulations. And you might want more security measures in place, anyway. Look into standard options like panic buttons, motion sensors, perimeter intrusion detection systems, and so forth. As the saying goes, better safe than sorry.
Secure Your Washington Cannabis Business with Deep Sentinel
Starting a cannabis business in Washington is a lot of work and involves plenty of moving parts. Criminal activity is yet another thing to worry about. But what if you didn't have to worry?
Deep Sentinel offers peace of mind to dispensary owners, growers, and other business owners through cannabis live security camera monitoring.
Smart security camera monitoring protects your property after your staff has left for the night. As soon as the Deep Sentinel system detects any unauthorized activity, it immediately notifies a guard team. These guards can intervene and contact the police on your behalf, providing the fastest and most comprehensive coverage available.
If you want to safeguard your new cannabis business with the best security in the industry, choose Deep Sentinel.
Read More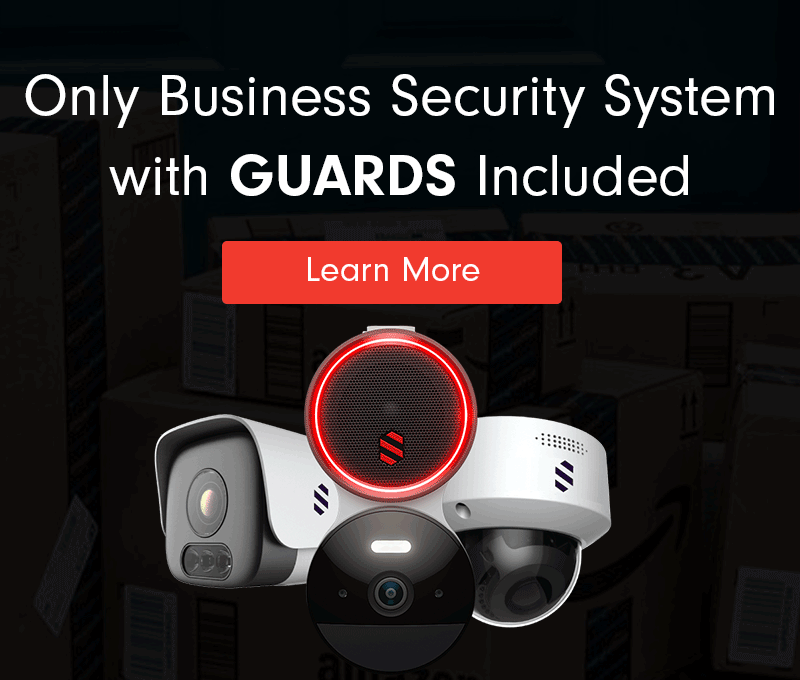 Need a Solution that Prevents Crime?
Deep Sentinel is the only security technology that delivers the experience of a personal guard on every customer's home and business. Visit deepsentinel.com/business or call 833-983-6006