How Much Do Security Cameras Cost?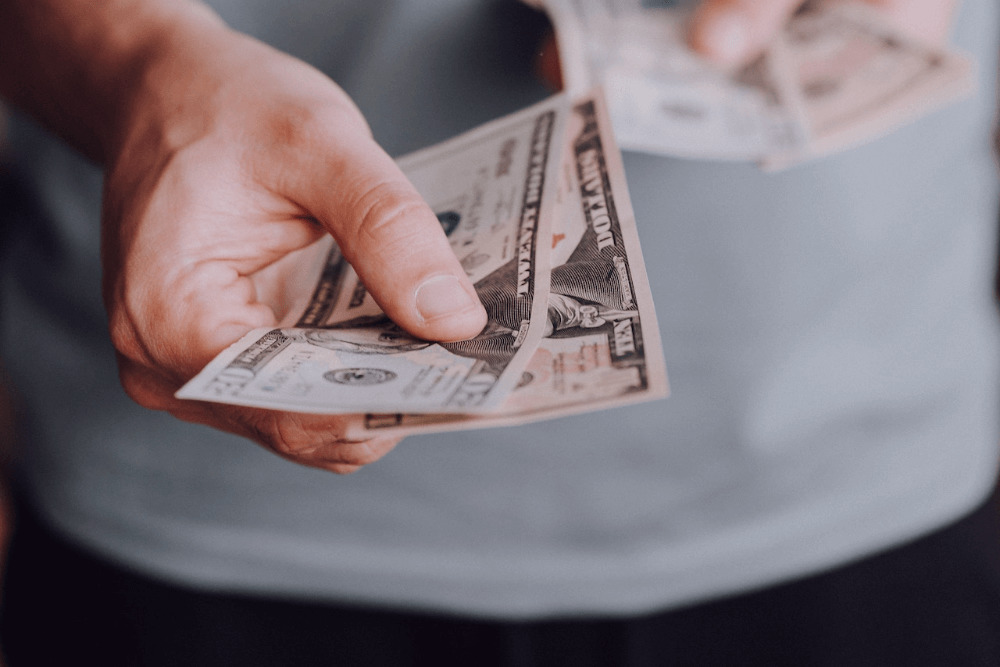 As the adage says, you get what you pay for. That goes for meals, cars, haircuts, concert tickets, professional services… And security cameras. But how much do security cameras cost, really? And what protection do you get at various price points?
The Steep Cost of Inadequate Security
Camera prices range from less than $30 to several hundred or more for a single camera. And while budgetary restraints may play a role, home security is not where you want to pinch pennies. Yes, there are some decent options on the low end. But generally, paying more will get you better quality and a longer list of features. Simply put, buy the best security camera that you can afford.
Upgrading the protection for you and yours is an investment. You spend money now so that you don't have to replace stolen items. That's to say nothing of emotional stress or loss of irreplaceable things.
According to the FBI and the US Department of Justice, victims lose an average of $2,416 from a single burglary. And many victims are hit again a few weeks later. In fact, it's estimated that one out of every three burglaries is a repeat burglary. And victims have an 8% chance of being robbed two or more times after the first one.
The number of burglaries has been falling in recent years, but there are still more than one million each year in the United States. As of 2020, the national burglary rate is 3.14 per 1,000 residents. In 2015—the most recent year for which data is available—only 19.4% of property crimes were solved.
Security cameras act as both a deterrent before the crime and a valuable asset after one. Homes with security systems are much less likely to be burglarized. And, if a burglar strikes, having crisp, clear video footage of the crime and suspect increases the odds of getting justice.
But, realistically, how much is a security camera going to cost you? And what other financial considerations are part of the decision process?
How Much Do Security Cameras Cost?
The short answer: it depends. And there's more than just the price of the hardware to consider. Though it sounds counterintuitive, it's helpful to consider non-hardware costs first. Determining which services and features you want to invest in can narrow down your camera options quickly.
Installation
Home camera installation comes in two varieties: do-it-yourself (DIY) and professional. As you might expect, DIY installation is free. Professional installation is (usually) not. Security companies might provide installation via their own technicians for an additional fee, or they might suggest you find a local professional on your own. In that way, you have some control over the cost.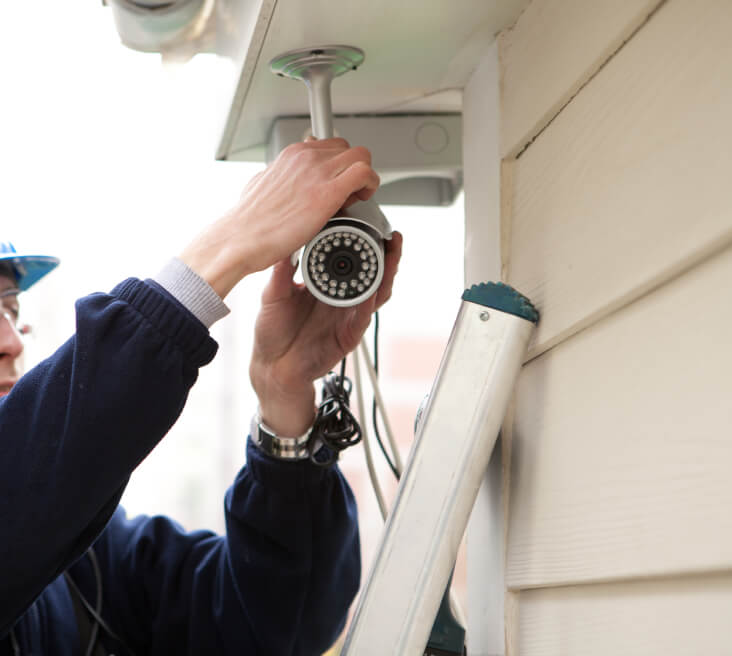 Some security providers offer professional installation for "free." Realistically, they're rolling the cost of installation into the price of hardware. In other words, you're still paying for it, but you won't see a separate line item on your overall bill.
A simple professional installation of a modest system by a third-party installer might cost around $100. This cost increases with system complexity and size. Brinks puts the average at roughly $300. A system with lots of advanced cameras could cost $1,000 to install.
While it likely won't be your only consideration, the cost of installation does add to your overall total. So, how much does it cost to install security cameras? Whatever you're willing to spend.
Monitoring
Likewise, you must decide if you want to pay for monitoring of some sort. And if so, how much?
Some security cameras are unmonitored, also called self-monitored. That means no one other than you and or other members of your household will see the footage. If there's trouble, you must take action to protect your home.
Conversely, with monitored cameras, professional security personnel can access your camera feed. Monitored systems actually come in two varieties as well: passive and active. Passive monitoring means that the monitoring center reacts to a past alert, while active monitoring means that the monitoring center can take action while a crime is in progress.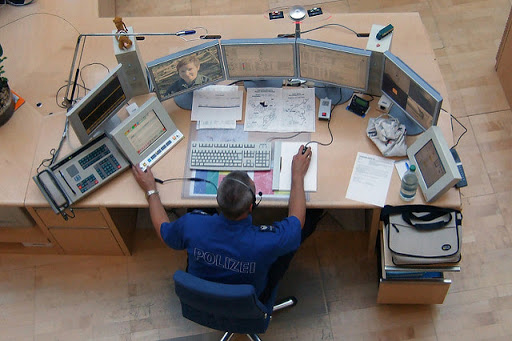 There are pros and cons in the unmonitored vs. monitored debate, but a monitored system is undeniably more effective than an unmonitored one. An unwatched security camera is like a car without a driver. Sure, it's still technically a car, but it won't accomplish much. As you might expect, self-monitoring is cheaper, but it's not necessarily free. Some companies, like SimpliSafe, charge a monthly subscription just to self-monitor.
Passive monitoring typically costs anywhere from $15/month (Arlo) to $49/month (Frontpoint) or more. If you want maximum protection, 24/7 active monitoring can cost hundreds or thousands of dollars per month. Some examples include Pro-Vigil (starting at $180/month), Stealth Monitoring (starting at $100/month), and Netwatch ($600/month for 4 cameras).
Advanced Features
Basic models are cheap, but they sacrifice many advanced features for the sake of that affordability. A camera without night vision is useless in the dark. A camera without motion sensors must be on and recording every minute of every day. (Think of the electricity and data storage needs!) Security cameras with lots of advanced features might eliminate the need for other security devices like video doorbells or glass break sensors.
You get what you pay for.
If you want to get the most out of your security camera, look for the following advanced features:
Infrared night vision
Motion-activated
2-way audio
High-decibel siren
Floodlights
Mobile app
Smart person/object detection
Video resolution of 1080p or higher (Full HD, 2K or Quad HD, 4K or Ultra HD)
Field of view of at least 60 degrees
At least 20 frames per second (FPS), ideally 25 or more
Grainy, pixelated video is worthless when trying to identify a suspect. Features like these will add to the price but will ensure you capture crisp, clear, and detailed footage when it matters most. Better to pony up the cash now for proactive protection rather than later in replacement costs.
The Cost of a Security Camera Itself
There are many types of security cameras out there. You'll have to choose from a wide variety of shapes, sizes, and features to find what suits your needs. And you can find cameras at nearly any price point.
The Bargain Bunch
There are low-budget options that will provide just that: low-budget security. Options and prices include:
Ring: Cameras from $59.99 to $269.99 and video doorbells from $64.99 to $349.99
SimpliSafe: Cameras from $99 (indoor) to $189.99 (outdoor), with a video doorbell available for $169
Arlo: Cameras from $129.99 to $399.99 and video doorbells from $199.99 to $269.99
Wyze: Options ranging from $29.99 to $93.99
Blink: Starting at $39.99 (indoor mini) and up to $139.98 (outdoor floodlight camera)
Reolink: Ranging from $99.99 to $369.99
These companies are first and foremost camera manufacturers. They may or may not offer monitoring as an add-on service. If you need something even cheaper, Amazon is rife with low-cost security cameras from wildcard foreign manufacturers (ieGeek, Dekco, Codnida, and so on).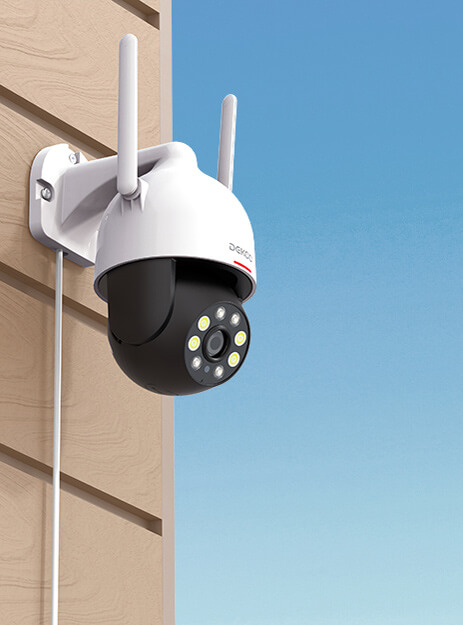 So, all in all, you'll pay anywhere from $25 to $400 for one camera with limited features.
You get what you pay for.
Well-known Legacy Brands
When you think of home security, you likely think of one or two providers that have become household names.
ADT. Brinks. Vivint. Xfinity. The list goes on.
And while (because?) these providers are trusted names within the industry, they are more expensive than the bargain cameras. Options and prices include:
ADT: This big-name provider offers three security packages—Secure Home starting at $599, Smart Home starting at $919, and Video + Smart Home starting at $1,049 for equipment and installation—plus anywhere from $45.99 to $59.99/month for mandatory monitoring. Additional cameras cost $130 for the indoor model and $270 for the outdoor version.
Brinks: Customers can choose from three security packages—Smart Security Essential for $360, Smart Security Complete for $519, and Smart Security Ultimate for $799—plus anywhere from $39.99 to $49.99/month for monitoring. Additional cameras cost $160 for an indoor and $240 for an outdoor model.
Vivint: Equipment packages range from $599 to $1,789, plus $99 for installation, and anywhere from $29.99 to $44.99/month for monitoring. You can purchase additional cameras for $199.99 (indoor), $249.99 (video doorbell), and $299.99 (outdoor).
Xfinity: Better known as a provider of internet, television, and phone services, Xfinity recently entered the home security playing field. Its Complete Home System costs $480—but only includes one camera—with additional cameras available for $120. Professional monitoring starts at $40/month.
Lorex: As a camera-centric solution, Lorex offers very little other than a wide variety of indoor and outdoor cameras. IP cameras run from $129.99 to $1,559.99, and analog cameras run from $94.99 to $549.99. Note that Lorex is strictly DIY and does not offer professional monitoring.
Well-known brands have a vested interest in providing cameras of decent quality, as anything less than that would reflect poorly on them in the court of public opinion. They are primarily security companies that provide branded equipment to simplify the process for their prospects and customers. (Here's a little secret: many providers white label cameras from other manufacturers… maybe even the same manufacturers their competitors use.)
For a big-name camera system, you can expect to pay several hundred dollars for hardware, plus installation and monitoring costs. There are certainly more expensive surveillance cameras out there—the infamous Mantis has 19 lenses and a 100-megapixel frame that produces extraordinary detail for about $15,000 each.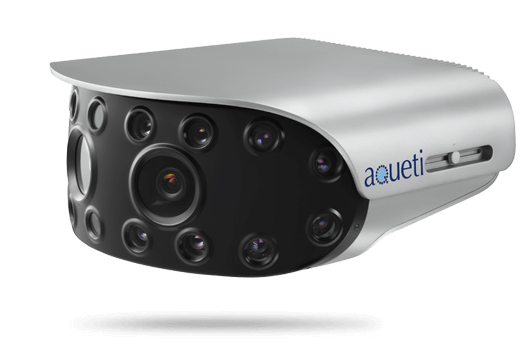 And there are certainly cheaper cameras. But again, you get what you pay for.
The Total Cost of Home Security Camera Installation
The cost of a security camera is the price of the hardware plus the cost of installation plus the cost of monitoring. But is that all? Not entirely. If it was, you could find a cheap DIY model and save yourself some money.
But as anyone who's ever purchased cheap shoes, cars, or electronics can confirm, you end up spending more in the long run. Cheap shoes fall apart faster than quality ones. Cheap cars need repairs. And cheap electronics produce inferior experiences. You end up having to purchase again much sooner than you would have had you gone with a better product in the first place.
Do you need a $1,500 security camera? Probably not. But should you go with the cheapest, no-name model you can find? Definitely not. It's all about finding the balance between price and features.
The Sweet Spot: Deep Sentinel
Deep Sentinel exists in the security sweet spot: a premium product for a reasonable price. Our cameras (both HD wireless security cameras and PoE cameras) are built to the highest standards in the industry.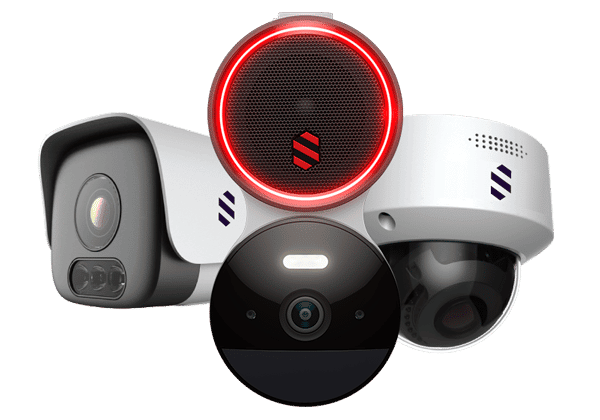 Regardless of the type, the cameras have every advanced feature you need: infrared night vision, 2-way audio, motion-activated, Quad HD or higher, floodlight, and more. And prices are on par with, or even lower than, other providers.
The DS2 wireless model, for example, is $499 for the camera, smart hub, and select accessories, with each additional camera costing just $200. Monitoring starts at $100/month for one camera, plus $50/month for each additional one. And installation? It's DIY, simple, and free.
So two DS2 cameras with professional monitoring cost $699 plus $150/month.
A similar package with ADT—arguably the most trusted name in the business—would run you $1,319 (Video + Smart Home package and one additional outdoor camera) plus $60/month for monitoring. With Vivint? At least $998 (basic package + additional outdoor camera + installation) and $45/month for monitoring. Professional monitoring with Netwatch for 4 cameras? You'll pay $600 per month, compared to Deep Sentinel at $250.
And Deep Sentinel is providing something that the others can't: 24/7/365 active monitoring. Deep Sentinel's AI monitors your property all day, every day. It's always on and always learning. When the camera detects motion—in less than a second—the AI immediately engages to assess the situation and detect threats. Live security guards then watch, evaluate, and intervene in real time.
No one else—not one other provider—can deliver those kinds of results for that kind of price. So why spend more than necessary to get less in return?
You get what you pay for, yes. Except with Deep Sentinel, you get much, much more.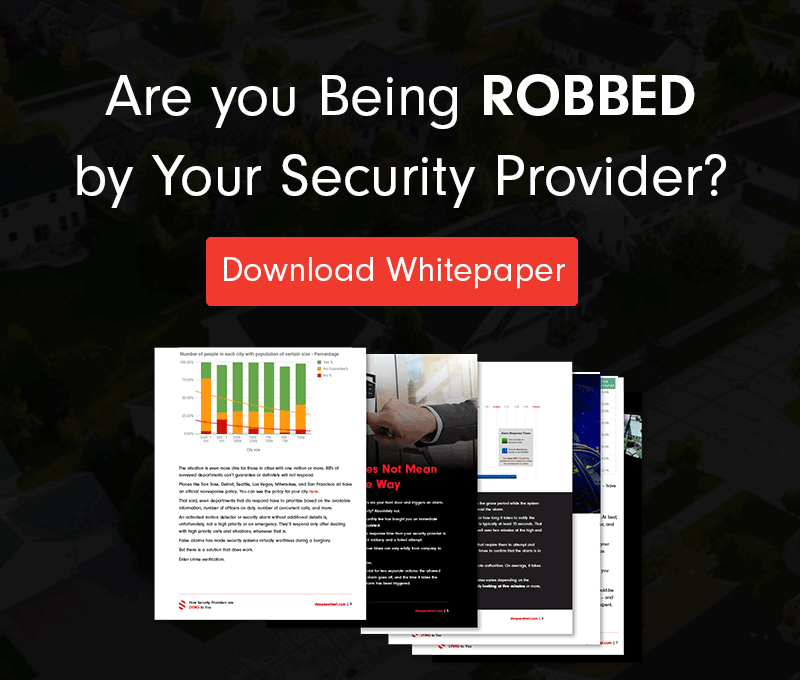 Need a Solution that Prevents Crime?
Deep Sentinel is the only security technology that delivers the experience of a personal guard on every customer's home and business. Visit deepsentinel.com or call 833-983-6006