Low-Budget Home Security Projects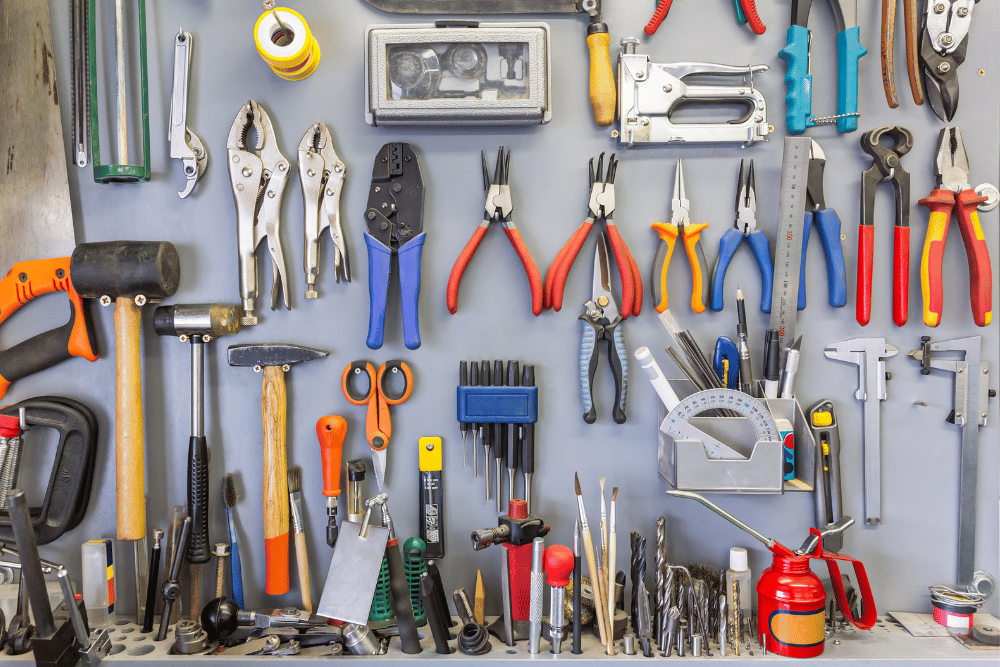 When it comes to ensuring the safety of your home and loved ones, reliable security is crucial. But when you're on a tight budget, home security can feel like a major expense. The good news is that there are low-cost DIY projects that can help fortify your home without draining your bank account. Every little improvement you make adds to your home's overall security.
Pricing for these projects may vary depending on the vendor and your location. These cost ranges reflect what an average consumer could expect to pay when shopping at big-box stores or online.
Low-Budget Home Security Interior Improvements
Let's start from the inside and work our way out. Here are some DIY projects you can save for a (literal) rainy day.
Reinforce Entry Points
Estimated Cost: $45–$90
First things first, install sturdy deadbolts on all exterior doors. Take a look at the hardware on your doors. If you find any builder-grade screws, replace them with ones that are 3–4 inches long. Consider adding a doorstop alarm to alert you if someone attempts to force entry.
Do you have glass sliding doors? Secure them by placing a rod or wooden dowel in the track. Step-on sliding door locks are a more durable and secure option, and some varieties feature a keyed lock.
Related Resources
Upgrade Doors and Windows
Estimated Cost: $40–$300
This should go without saying, but start by fixing anything that's broken. Replace weak or worn-out locks. For top-tier security on your ground-floor windows, consider keyed window sash locks.
Homeowners with older properties that have seen a lot of wear and tear should prioritize whole-window replacements. Even if you don't intend to replace every window at once, one or two may have drifted beyond repair. Any window that is no longer providing security to your home needs to go.
Related Resources
Install Window Film
Estimated Cost: $10–$20
Apply a clear, protective window film to reinforce glass windows and prevent easy breakage. Window film can also protect against potential injuries from shattered glass, whether the broken window is from a burglar or just a stray baseball.
To prevent intruders from seeing the inside of your home, consider installing a one-way privacy window film. It's transparent from the inside but reflective from the exterior.
Related Resources
Change Your Locks
Estimated Cost: $15–$150
If you recently moved in or lost your house keys, it's important that to rekey all of your locks for protection against intruders. After all, you don't have a full list of who got copies from the previous owner. There are plenty of DIY kits, or you can call a professional. A locksmith can quickly assess the best solution for rekeying all exterior locks and provide you with new keys.
Add an extra layer of security by installing keyless entry systems or smart locks. There are many varieties to choose from. Some feature a manual keypad, while others use a mobile app to grant access.
Related Resources
Add Cost-Effective Alarms
Estimated Cost: $5–$20
Install window and door alarms that emit a loud sound when triggered. Most are quick and easy to install. Taken alone, these aren't much of a crime deterrent, but they might make an intruder hightail it rather than go through with a break-in.
Related Resources
Create a Smart Home System
Estimated Cost: Varies
Connectable consumer products are widely available. These allow you to control nearly everything in your home. From lights and outlets to major appliances, these modern amenities can be conveniently accessed from your phone, tablet, or smart hub. One security benefit of using smart home technology is that you can remotely turn devices on and off when you're not around. This gives the impression that you're home.
However, a cautionary note: A large network of interconnected devices can increase your cybersecurity risk. If hackers can access one device, then they can access everything. Try to limit yourself to just the essentials. This risk factor is why Deep Sentinel smart home security cameras use a dedicated, encrypted connection and do not integrate with other smart home devices.
Related Resources
Budget Home Security Projects for the Great Outdoors
Everything that lies beyond your front door needs protection, too. When the weather is nice, these are some easy DIY projects to tackle that can make a big difference.
Enhance Outdoor Lighting
Estimated Cost: $20–$60
Intruders prefer the cover of darkness. So take it away.
Install motion-sensing lights around the perimeter of your home. These could be flood lights or landscape lights, which add some ambiance. Or add an after-market motion sensor to your existing soffit lights.
Related Resources
Add Anti-Burglar Measures to Vulnerable Windows
Estimated Cost: $10–$100
Install anti-intruder spike strips on window ledges. These come in a variety of colors so they blend into your home's exterior. That way, you keep your curb appeal and intruders don't suspect a thing.
Attach security bars or grilles on basement windows or other vulnerable entry points. These aren't always the most aesthetically pleasing, so they may be best suited for egress or less-visible windows.
Related Resources
Lock Up Sheds and Outbuildings
Estimated Cost: $5 – $20
Keep your outbuildings locked at all times. This includes your garage, whether it's attached or detached from your home. Burglars are opportunists and will exploit easy targets, especially if you keep expensive tools or "toys" inside. An easy solution for a shed is a hasp and staple secured with a standard outdoor padlock.
In addition to installing a motion-activated light near every outbuilding, bright landscape lighting is another cost-effective way to increase visibility and deter intruders.
Related Resources
Cheap Tricks
Sometimes, if your home security budget is tiny, it's easiest to pull tricks on criminals. While they won't make your property impenetrable, they can at least make burglars pause or choose another target.
Use Timers for Lights
Estimated Cost: $15–$45
Install inexpensive timers for lights to give the impression that someone is home when you're away. Set the timers to turn on and off lights at different times to simulate normal occupancy.
Related Resources
Display Security Signage
Estimated Cost: $5–$15
Place home security system stickers and signs in visible locations, even if you don't have a security system. The mere presence of these signs can deter potential intruders.
Of course, having a functional security system is even better.
Related Resources
Hang Fake Security Cameras
Estimated Cost: $5–$40
While not a substitute for real security cameras, fake cameras can make burglars think someone is watching. If you come across a few cameras that are no longer operational, clean them up a bit and place them within sight of your sidewalk or driveway.
Of course, in the event of a crime, these dummy cameras will do you no good. You won't get any footage.
Related Resources
Create the Illusion of Occupancy
Estimated Cost: $15–$45
Use timers to control radios or TVs to create noise and make it appear as if someone is home. The timers themselves are relatively inexpensive and are easily programmable.
If you're going to be away for an extended period of time, consider leaving one of your vehicles parked in the driveway instead of the garage. This will make would-be burglars question whether someone is home. A house sitter is a relatively inexpensive investment, too.
Related Resources
Securing your home doesn't have to be costly. By using these low-budget home security tips, you can increase your safety and peace of mind without breaking the bank. Remember, the key to effective home security lies in creating layers of protection and deterring potential intruders. With a combination of devices and tactics, you can make your home a less appealing target.
The Best "Bang for Your Buck": Deep Sentinel
While simple DIY updates can certainly improve your home's security to an extent, a Deep Sentinel video surveillance system is the best investment for whole-home protection.
Here's why you should consider a Deep Sentinel security system in addition to any DIY security updates you choose to implement.
Comprehensive Protection
Deep Sentinel provides a holistic and robust security solution. The system's base hardware includes state-of-the-art home security cameras with advanced features such as infrared night vision, motion activation, 2-way audio, and floodlights. A smart hub provides real-time footage analysis and dismisses false alarms. The system combines the most popular home security improvements into one neat package.
Professional Monitoring
Deep Sentinel's unique offering lies in the active security camera monitoring service. While DIY updates may enhance your home's security, they lack the crucial aspect of real-time professional response. When Deep Sentinel's AI detects threats, live security guards intervene promptly, deterring intruders and preventing incidents from escalating. This proactive approach significantly increases the chances of stopping criminal activities before they cause harm. And if the criminals persist, the guards can contact the police directly—all in under 30 seconds.
Enhanced Deterrence
Deep Sentinel has proven to be a strong intruder deterrent time and time again. Visible cameras, professional monitoring, built-in sirens, and the loudest 2-way speakers on the market significantly reduce the likelihood of a break-in. Criminals are more likely to target homes with minimal security measures. When they realize that your home is protected by Deep Sentinel, they'll turn and run.
---
While low-budget home security updates are a valuable step in improving your home's protection, they don't provide the comprehensive, unbeatable security that Deep Sentinel offers. By choosing Deep Sentinel, you are investing in a superior level of protection and peace of mind, ensuring that your home is safe from potential threats 24/7.
If you make one home security investment, install Deep Sentinel. Call 833.983.6006 to get the best protection that money can buy.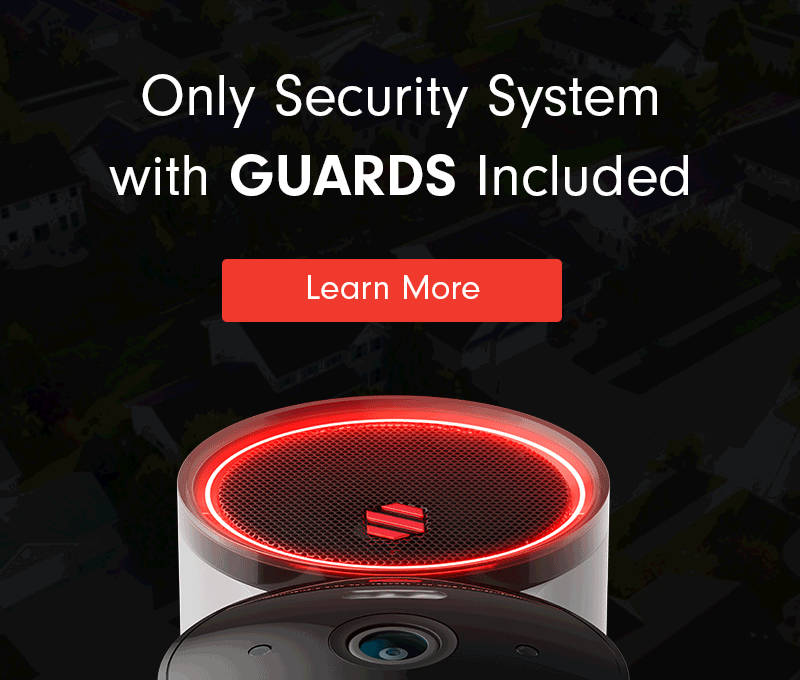 Need a Solution that Prevents Crime?
Deep Sentinel is the only security technology that delivers the experience of a personal guard on every customer's home and business. Call 833.983.6006 for your free security consultation.